Have you ever wanted something so badly,
That you threw everything you had a side,
Even if that meant for you to,
Break all your promises,
Hurt your friends,
Forget your family,
Have you done that??
And when you thought you achieved it,
Life gives you a 360 degree harsh turn,
In the end,
You achieved nothing,
Losing everything you had...
Have you ever had this feeling?? Did you ever do this before??
I thought I had this dream in my hands...but it slipped away...so easily & so fast.
Now, I am left with nothing...nothing...
I really cried hard, last night when I found out that this dream slipped away so easily.
I'm not hurt by the rejection...that's not the problem!! But could this dream broke earlier, before I sacrificed so many things??
I sacrificed so many things...so many things!
Did you know how much it hurts to break your very own damn promise. I don't break promises...it's against my principles!! But I broke a damn promise for this dream!
I hurt both my friends & family...I hurt them all for the sake of this meaningless pursuit of this broken dream!!
Did you know how much it hurts to see someone you cared for cry in front of you?
And the reason they were crying was your fault!!
Now, what am I to do?? My goal haven't been achieved. And I broke so many hearts of people that I cared.
Damn...what should I do?
How will achieve my goal now?
What should I do to fix the broken hearts?
Now, I just want to sit in the corner & die in my sorrows...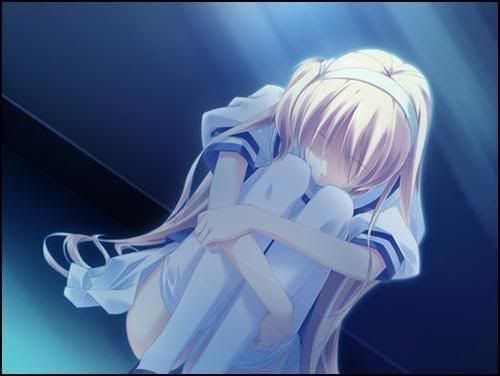 Somebody kill me...kill me...Let me juz die...Let me fall into the empty pit of sorrows...