Ok, this just hasn't been the best week. *sigh* I guess 2009 is not exactly really awesome. I've been sick & things that I want to do has to be postponed to next year due to some problems. In addition, my homework is
really
pilling up!!
Aaarrgghhh....I really hate homeworks!! Why must teachers give us so much homework?
I'm fine with homeworks...but stacks of them is overdose. I think I'm gonna die from all this homework.
Looks, like it is time for me to do my homework. Seriously, I don't normally look so happy doing my homework. Nobody looks or remote feels happy doing their homework, am I right?
Yes, I know I am just complaining all about homework...but seriously, I feel so lazy. I feel like throwing all my homework in the trash can & act as if they don't exist. I know that I can't do that but I am so tempted.
This hasn't really been my week... *sighs*
*evil smirk* hehehe...maybe I can turn my homework into paper planes. Yay!! Imagine all the paper planes swirling around like white doves. Oh, that would be so beautiful and FUN!!! Unfortunately, I don't know how to make paper planes. Let's just say that origami & me are completely different.
Dang, I'm daydreaming again. I just can't seem focus while I do my homework...I guess I'll do it later.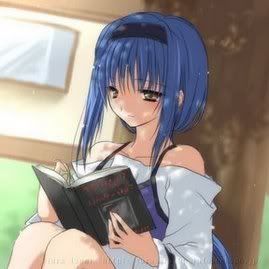 Ok, I decided...I'm not gonna do my homework today. I'll do it some other time. And for now, I pick up a good book & have a good time, relaxing~~!!