Well, what do you think of cosplay? For those of you who don't know what is cosplay. Cosplay is an abbrevation of the words "Costume" and "Play". Cosplay means you dress up as your favourite character and act as that character.
Cosplay is not easy. Like what the above picture said, do your research. You actually have to research about the character you cosplaying as. Anyway, what do you all think of cosplaying.
To be honest, this year, I will be going to my first anime convention (yay!) and I will cosplaying for the first time. Yea, I am an anime fan. Bite me.
Unlike many cosplayers, I am NOT going to make my own costume. (ps, I dunno how to sew.) I'm just going to buy my costume from ebay. Yup, ebay rocks~~!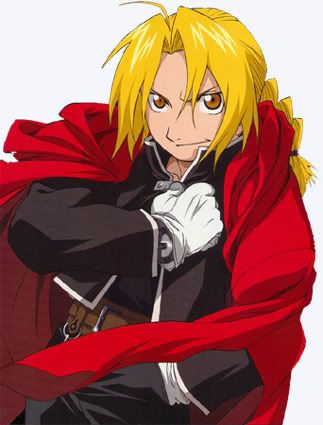 I'm going to cosplay as Edward Elric from Fullmetal Alchemist. What do you think? Isn't it cool? Well, I love this show and he is my fav character!
Cosplaying is not easy because I have to look for his costume, wig, gloves, shoes and maybe even wear golden eye contacts. So...I'll see first. I'm still looking for the best costume online.
(PS : I'm sorry that I've been offline for a while. My exams are coming...and I think I'm going to fail them all. Anyway, I think I'll be offline for another long while. Sorry if I don't comment on your blog like I usually do...)