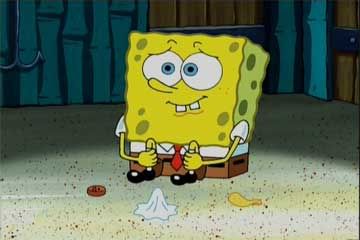 Well, this show has been around for a while. Not bad...spongebob squarepants is actually still popular. It's interesting how this cartoon still manages to entertain people. I was watching it on TV and I still find it funny.
Wow, I just love spongebob squarepants~~!! Who knew, a yellow sponge could be so funny.
PS : I need to study...my mom is right bout tat.I already wasted half my holiday doing nothing.
Blah blah, I dun have much to say this week so here is spongebob theme song for you to enjoy~!