Today has been a terrible day because :
1. My Economic group presentation sucked
2. I have to do my moral project.
3. One of my exercise book is missing
4. My maths teacher asked us to pass up work that I haven't done.
5. I have a freaking sorethroat
6. I have a slight headache
Today was terrible until...I came home to watch some stuff on youtube & google some random stuff that was on my mind.
(Well, the internet always brighten my day.)
Well, My day became perfect when I found out that SS501 is coming for their first asia tour on December or January~~!!
Yay~!! I'm so going to their concert!!! They're my favourite korean boyband~!
Ok, who is SS501? Well, SS501 is a super popular korean boyband.
Thanks to the famous Boys Over Flowers korean drama, I also fell in love with this korean band. The SS501 leader, Kim Hyun Joong acted as Yoon Ji Hoo in the Boys Over Flowers drama~!
Well, thanks to that drama. I'm currently korean drama high & in love with Kim Hyun Joong~!!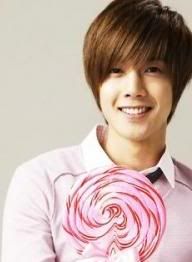 Anyway, I want to go to that concert so...anyone wanna join me?? I'm so gonna call my cousin, I know that she'll be super happy & excited!!
This is definately one of the best drama I have ever seen. Boys Over Flowers is an awesome drama with super HOT guys...Ok, if I get to go this concert, it'll be my FIRST concert~! Normally, I wouldn't be so excited over a concert BUT I already missed too many concerts such as :
1. Linkin Park
2. Avril Lavigne
3. MTV World Stage
4. My Chemical Romance

Anyway, my parents wants me to have good grades if I wanna go to that concert so that means, I have to study!!