Well, I want alot of things. Alot of expensive material things. I know materialism isn't good but hey, sometimes, you do need this stuff. So this my wishlist for the year 2010-2011.
When I hit the jackpot, I want a...1. Sony Vaio/Macbook Pro
WHY? Because I think they look cool & awesome. Not only that, it actually function quite well. I only want the best laptop so it's either the sony vaio/macbook pro or nothing.
2. Kindle / Sony Reader

WHY? Because it's time to embrace technology and read in a cooler way. And plus, we are saving trees~!
3. Canon EOS DSLR / Nikon D series camera.
WHY? Because I have always loved to take pictures. I had my first camera since I was 6. I just wanna play with that camera & take nice pictures. Maybe, I might actually start my sky/stars picture album...
4. A Telescope
WHY? Because I love staring at the stars & I just wanna study them closer. I have always has been interested in astronomy.
5. Blackberry.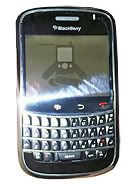 WHY? Because it just looks damn cool. I so wanna own one of these in the future...hehe..
So that's my wishlist for 2010-2011. I hope I can get atleast half of them by the end of next year...I really hope so. But I guess, for now, we just have to wait & see.