1. Grandpa came for the weekends.
My grandpa came over during the weekends so my family had to help look after him. But I never knew that old people could throw a tantrum, now I know. But I liked listening to the stories my grandpa told me. Poor thing, he has difficulty breathing at night so my family had to stay up, listening to his stories and complains.
2. Stupid uncle.
My stupid uncle came to our house, complaining that his son is bothering him because he's been asking too many questions like why is the sky blue. And so, he asks my dad where are my grandpa's encylopedia. My dad randomly pointed to the ceiling. Then, he barged into the attic and took the encylopedia. He didn't even ask. How bloody rude.
Then, he saw my storybooks and because it looked old, he thought it belong to my grandpa. He took it. MY dad got pissed. He told him that those are his books for me. My uncle got pissed and put those books back. That's juz damn rude. I know his son won't read it because he is too busy playing his PSP.
Argh...stupid uncle.
3. People.
~People who should grow up, stop acting cute and stop annoying other people.

Ok, maybe I'm a bit temperimental recently. But people have been annoying the shit out of me. Honestly I hate people who pretends to be cute and do that annoying cute shit. And there is a certain person who just act so childish! Damn it, we're seventeen. Can't we act a little mature? I mean, there're times when we should play and be kids. But then again, there are times when we should be mature.
It's about time to grow up.
~Judgemental People
And then there are people who judge me. Can you imagine people giving you a whole list of what you should be. For an example :
-you should learn to cook and sew.
-you should love to eat traditional food
-you should be more ladylike
-you should be more elegant
-you should learn chinese
-you should not want to leave this country
Damn it, I'll be what I be. I'll learn those stuff if I have to or want to. Why can't I be me? Why must people shove this damn list in my face? Look, I'm not you. I can never be you. You have to understand that I am me. I have different point of views and opinions. So I'm different from you, accept it. How would you like it if I shoved a damn list in your face? Let me guess, you'll hate it.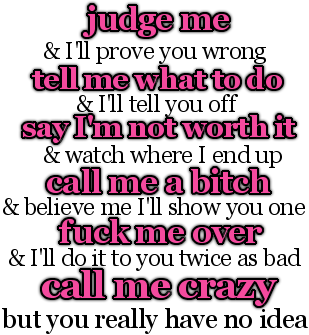 ~People who don't know where the boundary lie
Ok, I can laugh along when people makes a joke about it and it's true. Example, how I'm lazy and all. I can laugh along. But what I can't take it is when the joke goes overboard and it becomes something hurtful. I can't take it. And the bad part is that they are mocking me in my face. Have some respect for me, will ya?
I mean, how would like it if I mocked you in front of you and treated like a damn joke.
Normally, when the jokes goes overboard, I give a fake haha and roll my eyes. Then, I shut off and don't even react to that joke. It's just not funny when a joke becomes a mock.
4. Cosplay
Ok, I really need to decide who I should cosplay as.
Edward Elric
Colonello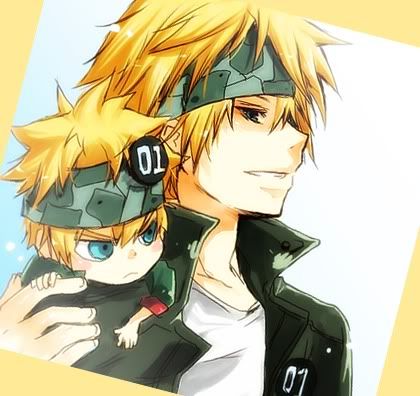 If I don't decide soon, I might just either don't cosplay at all or dress up in some dumb gothic lolita dress.