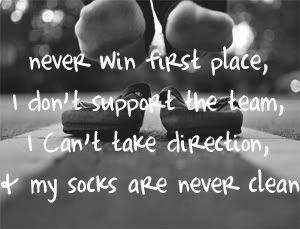 I completely feel like a teenager. Well, I am a teenager.
Well, last Monday, I celebrated my friend's birthday. We went to a karaoke.
It's fun to sing so crazily and have fun. I like singing like an idiot...even if I am completely out of tune and out of pitch. It was especially fun when May and Ling danced so crazily.
Then, after the 2 hours long of singing like a mad cow, we went SHOPPING. Oh yea, you heard me. Honestly, I'm not into shopping BUT May and Ling changed my mind.
Take one store and look at it. If it's a clothes store, what do you see except clothes?
We walked into every store and looked at the clothes or shoe there. And guess what? It was kinda fun and I kinda get shopping now. Actually, I didn't want to go into every store but one of my friend just keeps walking into stores.
I guess girls like shopping because it is the thrill of finding that nice outfit or just the surprise factor each store has.
Like I would have never thought that those stores has those kind of sweaters and hoodies that I like.
I guess shopping is kinda fun with the right person. So next time, if I go shopping, I would only go with May or Ling or someone that is fun to shop with.
If I'm alone, I probably wouldn't shop and would prefer to go the bookstore.
Well, I like going crazy! It's fun being crazy. Being a teenager is kinda fun. After all, we don't get to be a teenager too long.
Might as well enjoy our short teenage years and go crazy.
After all, teenagers can always get away when you break the rules.