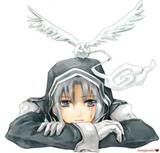 Yup. I'm really bored.
A-levels has ended. I only plan to start working in January. So right now, I'm bored.
I'm suppose to be resting but I guess, I miss having goal, having something important to do.
I know I have anime to watch or just to rest but even when I'm doing these things, my brain is restless. In other words, I'm still bored.
So yea.
I don't really have any other thing to say. I'm going to go watch more anime now.